We Invent .......You Create
Top Note means flavor. We make amazing soft drinks and mixers so you can make the fun happen.
Drinking Alcohol Free?
We have you covered. Check out our Blog on how to build flavor with no alcohol.
Blog
Holiday special !
Double fun this holiday for 50% off your second 16 pack with any order. Use code GIFT24 through December.
Order now
OUR MID-Calorie SOFT DRINKS
All the flavor and a lot less sugar.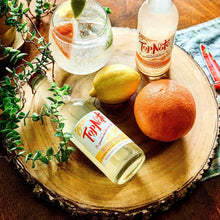 OUR PREMIUM MIXERS
Recognized Internationally as "the best"
Our 6 different flavors have been awarded every year since our start. Most recently, DOUBLE GOLD, two times, for our Classic Tonic Water.
The most Iconic tonic?
Just this year, our Classic Tonic water has double golded in two major competitions, including the most challenging San Francisco Tasting Alliance show. These awards just add to the cache of medals already won for this one. The folks that are in the know, love this tonic. Read about this amazing feat and be iconic - add Top Note's Classic Tonic to your cart today.
Read more here
This club soda has changed the highball for me. It took one of my favorite drinks and made it even better! The level of carbonation and the minerality is spot on. My favorite highball mixer!
Julia Momose, Kumiko (Chicago, il)
We loved all the flavors. This tonic water ranks top of the list and we're a big G&T house.
Jessica S., Top Note Fan
We appreciate the craftsmanship and thoughtful detail that went into Top Note's development, which resulted in a highly sparkling club soda that uplifts our whiskies, elevates the whisky experience and mirrors the quality found at craft cocktail bars in Japan.
Jessica Lambert, beam suntory brand ambassador
You either learn to drink your booze straight or buy these mixers. I do both. However, my favorite mixers are Top Note!
Deanne, Top Note Fan
A Real Tonic for the Soul. From the moment I read a short article in the NYT about these tonics, I knew I had to try them. ...Top Note Tonics are the BEST. Seriously, they enhance the taste of the gin and take a GT to a very different level. That's it. No need to say anything more. Try them!
ANON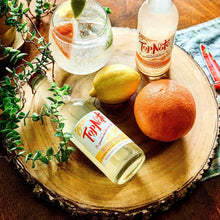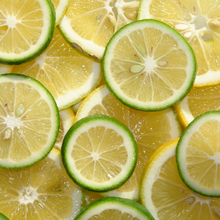 Natural and Clean
Our clean label commitment means we are sourcing GMO free, Vegan and ingredients you can read, understand, enjoy.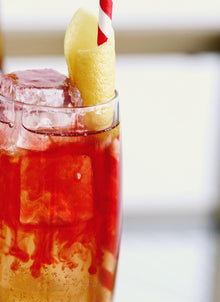 Unique like you
Our unique spin on tradition is why more and more Michelin star restaurants, chefs, and bartenders are discovering the real craft is here...Not to mention, our average 5 star reviews seal that stamp of approval.